Squirrel Removal in Denver
Squirrels can be cute and may seem harmless, but if you're tired of them getting stuck in your gutters, digging up your garden, or raiding your bird feeder, it's time to call in the professionals. Here at Whitmore, we offer comprehensive squirrel removal in Denver that handles your animal problems from start to finish. Here's how we can help:
Ongoing Squirrel Control

: We don't just remove squirrels once and call it a day. Our comprehensive service includes ongoing control measures to prevent future infestations and protect your property.

Entry Point Repair

: Squirrels can find tiny openings to squeeze into your home. We'll identify and repair all potential entry points, ensuring squirrels have no way to get back in.

Humane Removal

: We believe in taking a compassionate approach to squirrel removal and strive to provide humane removal where squirrels can return to their natural exterior habitat whenever possible. 

Insulation Repair

: If squirrels have caused damage to your insulation, we can take care of it. We'll remove the damaged insulation and replace it, leaving your home protected and energy-efficient.

Exterior Trapping Service

: If squirrels are causing a nuisance in your yard, we can handle that too. Our exterior trapping services will remove squirrels from your property, allowing you to enjoy your outdoor space without any unwanted visitors.
Common Tree Squirrels In Denver
Denver is home to a wide variety of wildlife, and this includes different types of squirrels. The most common type of squirrel in Denver is the tree squirrel. As their name suggests, tree squirrels live and play in trees. They may cause damage to trees by girdling the fresh growth and chewing on the bark in search of nutrients. Here are a few common types of tree squirrels you might find in your yard:
Fox squirrels

Pine squirrels

Abert's squirrels
We Treat Our Customers Like Neighbors
Here at Whitmore, we value our customers and treat them like neighbors because that's what you are! As Denver locals ourselves, we've seen it all when it comes to squirrel removal in our area. Whether it's a fox squirrel in your garden or a pine squirrel in your gutter, our technicians will be out as soon as possible to eliminate your problem. 
 

Attic Insulation Repair Services
Tree squirrels often wander over to your rooftop and have been known to nest in attics and wall cavities. They may take advantage of rotting wood or chew through vents to create a point of entry. Once inside, squirrels often disturb attic insulation to create a nesting area. This can cause efficiency gaps due to the insulation being compacted or bare in some areas. In addition to damaging your insulation, squirrels may chew on wiring and other structures inside the attic space.
If squirrels have damaged your attic insulation, Whitmore can help with that too! After we trap and remove the squirrels on your property, we will begin working with you for any repairs you might need. Think of us as your one-stop shop for all things squirrel control. 
 

Squirrel Control From The Best
At Whitmore Pest & Wildlife Control, we offer the best and most professional squirrel control in Denver. Our team is dedicated to providing long-term solutions and removing these pests with expertise and care. Say goodbye to unwanted visitors and create a safe, animal-free environment in your home and yard today.
Image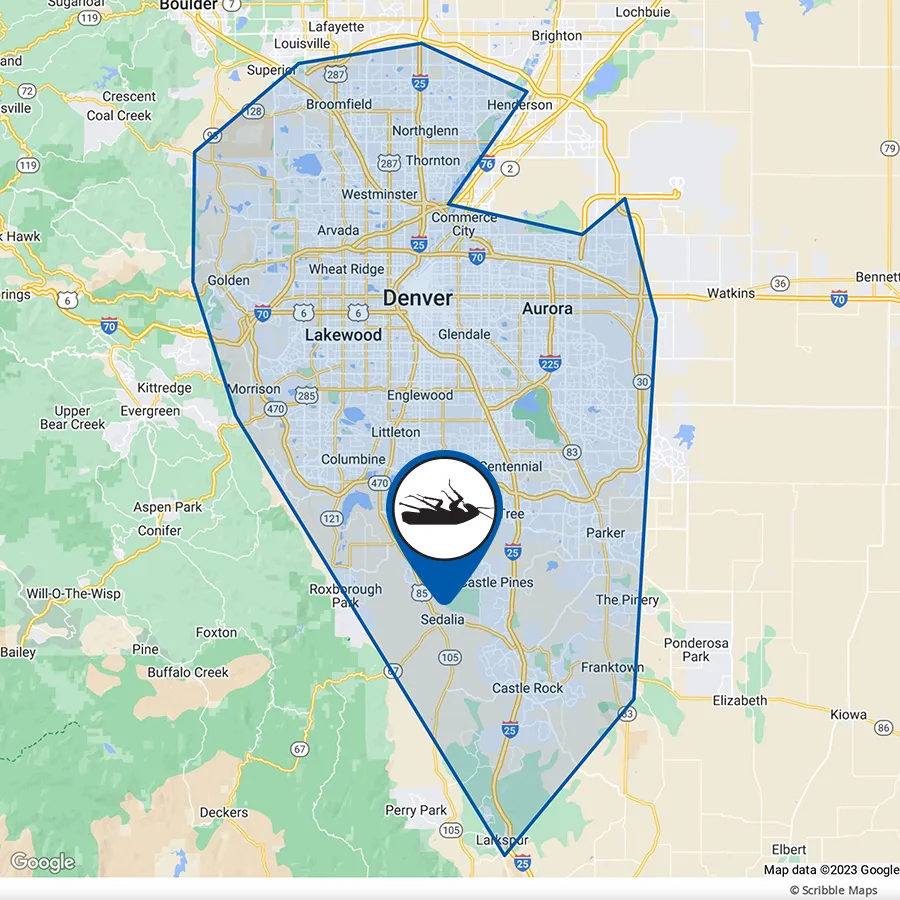 Squirrel Removal Service Area
As a local company, Whitmore is proud to provide squirrel removal services to our Colorado neighbors. Our squirrel control has been helping customers since 2011, and we wouldn't want to be anywhere else! See if we service your city: