What kind of problem are you having? Select all that apply.
Pest Control in Littleton
Here in Colorado, we're all fond of the outdoors. But when that nature gets inside, it can become a problem. At Whitmore Pest & Wildlife Control, Inc., we offer a wide range of pest control services to ensure that your home or business is free from unwanted invaders. Our pest control services in Littleton include: 
Residential Pest Control: We specialize in eliminating pests from homes, including ants, roaches, spiders, and more. 
Rodent Control: Our skilled technicians will identify the source of the infestation, remove the rodents using effective methods, and implement preventative measures to keep them from coming back.
Wasp Control:  Our team will safely and effectively remove wasp nests from your property, ensuring the safety of you and your loved ones.
Bed Bug Control: Our bed bug exterminators employ proven methods to eliminate bed bugs and their eggs, giving you peace of mind.
Cleaning & Disinfecting Services: Not only do we eliminate pests, but we also sanitize your property to make sure any harmful germs they may leave behind are completely gone. 
And more!
Image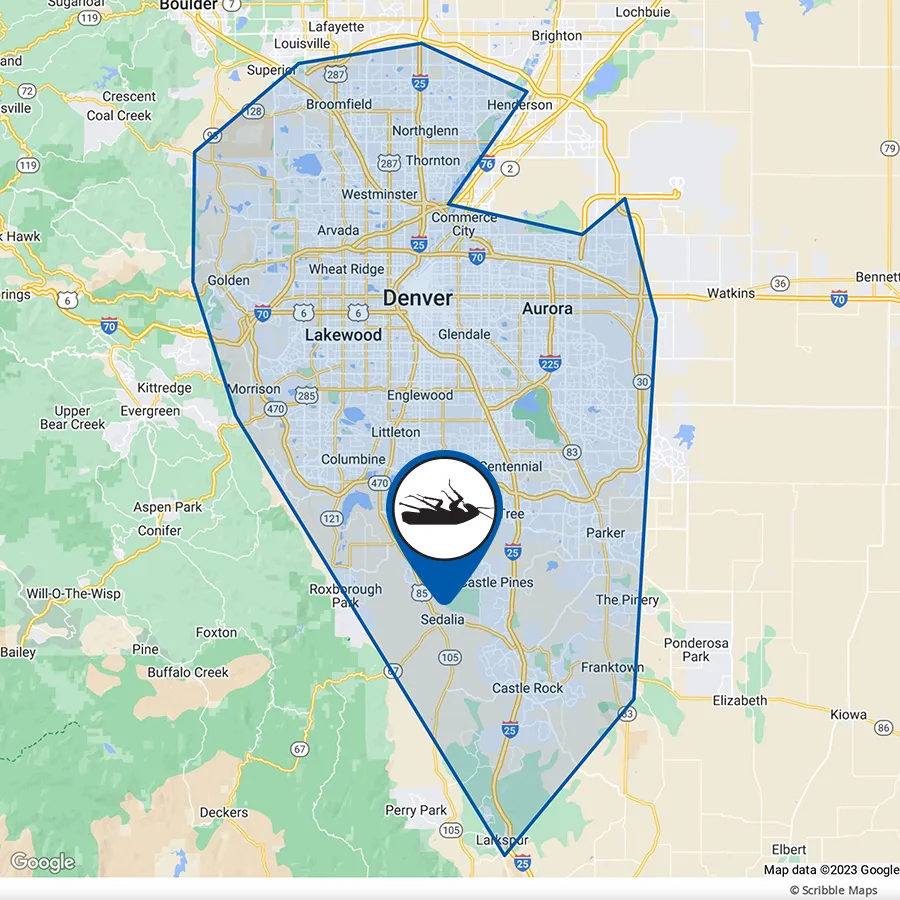 Expert Pest Services From The Locals
Here in Littleton, you need a team that understands the unique pest needs of Colorado residents. At Whitmore, we've been servicing the area since 2011. We are proud to treat our customers like neighbors-- because that's what you are! When you work with us, our exterminators in Littleton provide you with:
Trustworthy and reliable services
Personalized pest inspections
Family and pet-friendly treatments
Effective treatment techniques
Service from the best local exterminators in the area!
We Sanitize Your Home From Pests
At Whitmore, we're proud to be a one-stop-shop for all things pest related! After a pest problem, many people are left with dirt and contamination that they don't want. Pest control companies usually help with getting rid of the pests, but they don't clean up or disinfect. So, the residents are left to clean up themselves without the right protective gear. But not with Whitmore! We offer cleaning & disinfecting services that leave you with the peace of mind that your home is clean and safe after any infestation.
Rodent Exterminator in Littleton
Mice, rats, and other rodents are a serious threat to your home or business. They can enter through very small openings and crevices along the perimeter, carrying many unwanted germs and diseases with them. Luckily, the technicians at Whitmore are here to help! Our technicians will assess your individual needs during your inspection and will provide solutions unique to your situation.
Here's what you'll get when you choose our rodent control in Littleton: 
A comprehensive interior and exterior inspection
Entry point inspection and repair as needed
Habitat modification as needed
Interior and exterior rodent baiting
Service from friendly, local exterminators
Stinging Insect Exterminator in Littleton
There are different types of stinging insects in Littleton, including yellowjackets, bald-faced hornets, paper wasps, and mud dauber wasps. Unfortunately, all of them are equally annoying! Don't let these pests interrupt your precious time enjoying the great outdoors, and put a stop to them today. Our hornet and wasp exterminators in Littleton will provide you with:
A free online quote on any stinging insect service
A thorough inspection to determine the extent of infestation
Stinging insect and nest removal, preventing any future problems
And more!
Spider Exterminator in Littleton
Are you tired of dealing with pesky spiders in your home? We have the solution you've been looking for! Our spider control service in Littleton is here to help you get rid of those creepy arachnids once and for all. With our expert team and effective treatments, you can say goodbye to spider infestations and hello to a spider-free home.
Here's what you can expect from our spider control in Littleton:
Chemical and non-chemical treatments: We use a combination of effective treatments to ensure that spiders are eliminated from your home. Our experts will assess the extent of the infestation and tailor the treatment plan to meet your specific needs.
Spider web removal: Say goodbye to those unsightly spider webs! Our team will thoroughly remove webs from both the interior and exterior of your home, leaving it looking clean and tidy.
Spider prevention: Don't let spiders make a comeback. We will take preventive measures to ensure that spiders do not return to your property. Our experts will identify and treat common spider breeding areas, both inside and outside of your home, to keep them at bay.
Don't let spiders take over your home any longer. Take advantage of our spider control service in Littleton and enjoy a spider-free environment. Request a quote today, and let us eliminate what's been bugging you!