Cleaning & Disinfecting Services
Many business owners and homeowners find themselves left with unwanted dirt and contamination after a pest intrusion. Often pest control providers will assist with the mitigation of the pest concern, but do not follow through with cleaning or disinfecting services. This leaves residents to do the clean up themselves – often without appropriate personal protective equipment.
Stop putting yourself or your employees at risk and have a trained professional provide ALL of the services you need. Our team can assist with cleaning/disinfecting services related to rodents, wildlife or diseases (i.e. novel coronavirus, hantavirus, etc)
What Sets Our Cleaning & Disinfecting Apart?
Whitmore Pest & Wildlife Control, Inc. employs certified professionals who have the knowledge and skills to properly disinfect and clean every property, business, and household in the Denver Metro area. We have the equipment, products, and personnel to safely treat your household and business against pests, wildlife, and a variety of diseases (i.e. novel coronavirus, hantavirus, etc). Whitmore has been protecting Colorado homes and businesses for 12 years.
Cleaning & Disinfecting
Quality pest control services combined with cleaning/disinfecting services are essential for a complete protection plan for households and businesses alike. Cleaning has been proven to improve the overall health of residents and minimize the spread of illness. Below are several diseases that can be transmitted by pests where risks can be lowered with a combination of pest control and cleaning services: 
Rabies
Ebola Virus
Hantavirus
Influenza
Dengue Virus
West Nile Virus
Rotavirus
SARS-CoV-2
Cleaning & Disinfecting Packages
When wildlife has invaded the main living space of a residence and contaminated surfaces with urine and feces, cleaning is typically necessary in conjunction with a disinfectant application. Larger wildlife may leave specific areas of contamination surrounding food or water sources inside the home while rodents will often litter droppings throughout the living space in closets, pantries, and behind furniture. Without proper equipment, the clean-up of feces can release contaminants in the air and present a risk to residents. Our various cleaning and disinfecting packages can meet your individual needs.
Clean-up & Disinfectant Application: Our deep clean services include the clean up of droppings and/or insects in the main living space of homes or interior of businesses, wipe down of visibly contaminated surfaces, and liquid disinfectant application.
Disinfectant Application: If you prefer to do the cleaning yourself, we can follow up with a liquid disinfectant application to your hard/semi-porous surfaces. Common areas would include door handles/push plates, light switches, counters, handrails, trash cans but application areas will vary based on the pest or disease concern.
Disclaimer
Whitmore Pest & Wildlife Control cannot warranty any cleaning or disinfecting service due to the unpredictability of any given environment. Surfaces can be re-contaminated upon re-entry. Whitmore Pest & Wildlife Control does not claim to prevent illness or eliminate disease transmission through the cleaning and disinfecting services provided.
Image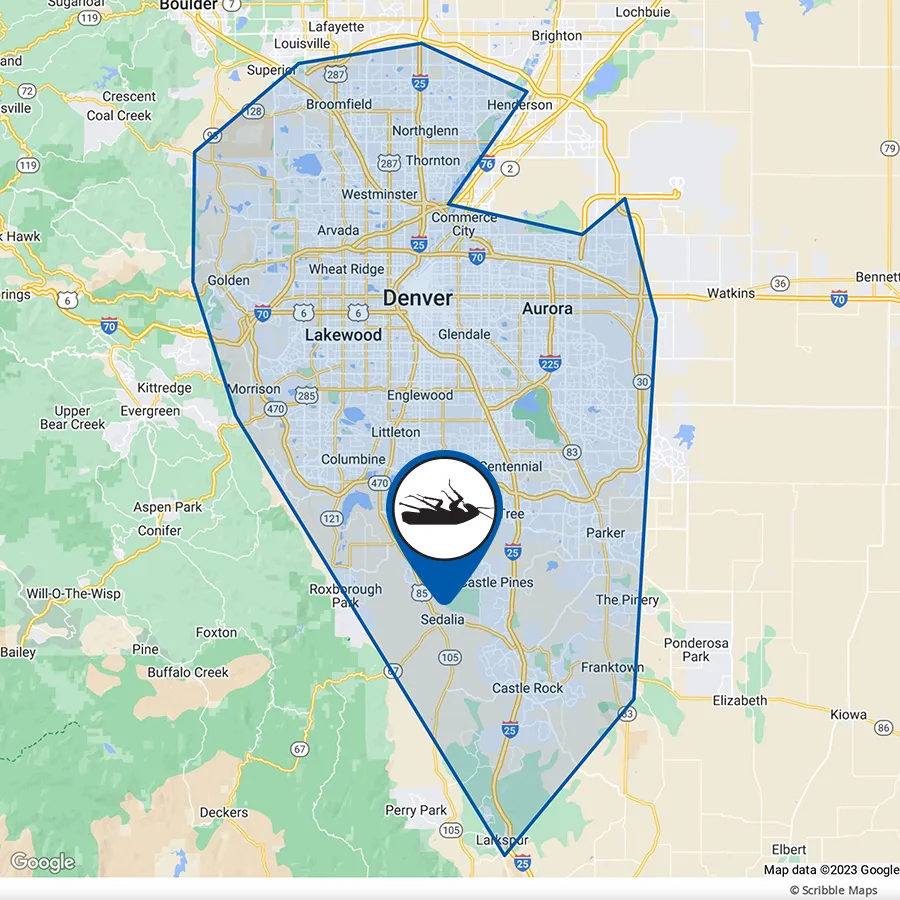 Cleaning & Disinfecting Service Area
As a local company, Whitmore is proud to provide cleaning and disinfecting services to our Colorado neighbors. Our services have been helping customers since 2011, and we wouldn't want to be anywhere else! See if we service your city: