What kind of problem are you having? Select all that apply.
Wildlife Removal in Centennial
Wildlife is one of the best parts of living in Colorado, but it's best if that wildlife stays in the wild. If unwanted visitors are making their way onto your property and causing unnecessary damage, call the experts at Whitmore Pest & Wildlife Control, Inc.! Our technicians are highly trained, licensed, and insured, providing you with reliable and professional service.
Our wildlife removal in Centennial includes:
Animal removal: We effectively remove various animals that may seek shelter on your property, including squirrels, snakes, bats, raccoons, rabbits, birds, skunks, and dead animals.
Animal prevention: Through exclusion methods, we seal entry points to prevent wildlife from returning and causing further damage to your property.
Humane trapping: We prioritize the safety and well-being of the animals we remove. Our humane trapping methods ensure that animals are captured in a safe and ethical manner.
Expert knowledge of local wildlife: Our team has extensive knowledge of the local wildlife and understands their habits and behavior, allowing us to provide targeted solutions.
Don't let wildlife take control; partner with us for all your wildlife control needs in Centennial!
Image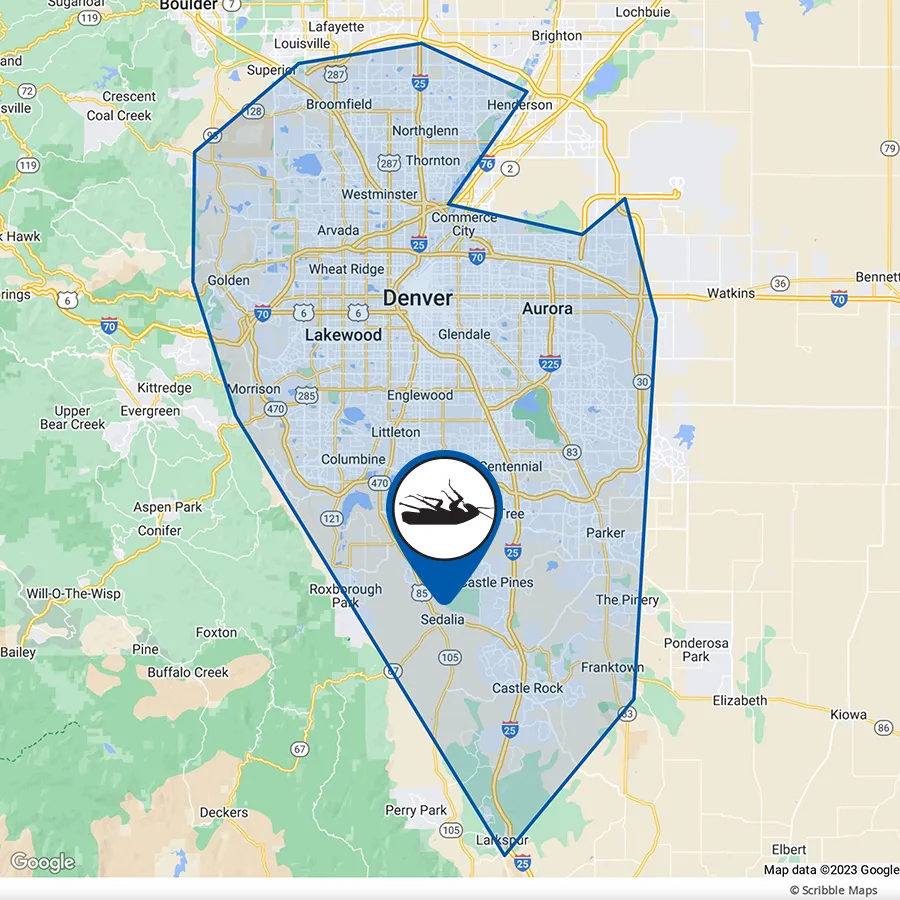 Bird Removal in Centennial
Don't let birds become a nuisance and risk to your property. Contact us for bird removal in Centennial to experience the benefits of our professional services. Say goodbye to the hassle and hello to a bird-free environment! Through humane removal, deterrents, and damage repair, we have everything you need to prevent these critters. We specialize in the prevention of:
Pigeons
Swallows
Woodpeckers
And more!
Contact our trusted bird removal service in Centennial today to get rid of those pesky birds and prevent future infestations.
Squirrel Removal in Centennial
Are squirrels causing havoc on your Centennial property? We have the solution for you! Our squirrel removal and control service in Centennial offers a range of options to effectively tackle your squirrel problem. Here's what we offer: 
Squirrel removal: Our knowledgeable technicians will locate squirrel entry points and safely remove these pesky critters from your property. Say goodbye to damage to your wiring, insulation, and concrete.
Entry point repair: We go beyond just removing squirrels. Our experts will repair and seal off any entry points to prevent future squirrel infestations. No more worrying about these furry intruders finding their way back in.
Insulation repair: If squirrels have caused insulation damage, we've got you covered. Our team can remove and reinstall insulation after the squirrels have been safely removed, ensuring your property's energy efficiency and comfort.
Exterior trapping service: If squirrels are causing trouble in your yard, our exterior trapping services can help. Our trapping campaigns run Monday to Friday, with trained technicians checking and resetting traps daily.
Bat Removal in Centennial
Are you dealing with unwanted bat activity in Centennial? Don't worry, we've got you covered. Our bat removal in Centennial focuses on humane trapping and effective control to safely remove bats from your property. But that's not all we offer. Take a look at what sets us apart:
Humane removal methods used to ensure the well-being of the bats
Roost prevention techniques implemented to discourage bats from returning
Entry point repair to seal vulnerable areas and prevent bats from roosting in your attic or building
Guano removal services available to address odor concerns and ensure a clean and safe environment
Service from the best in all of Colorado!
Raccoon Removal in Centennial
Are raccoons wreaking havoc on your property in Centennial? Don't wait any longer to take action! Our expert team offers comprehensive raccoon removal and control services to ensure your home and family are safe from these destructive critters. Here's why you should choose our raccoon control service:
Ongoing protection: Our services are not just a one-time fix. We provide ongoing maintenance to prevent raccoons from returning and causing further damage.
Insulation restoration: Raccoons can tear up insulation, which can lead to costly repairs and decreased energy efficiency. Our team can restore your insulation to its original condition.
Exterior trapping services: If raccoons are causing a nuisance outside your home, we offer effective trapping services to remove them from your property.
Barrier installation: To prevent raccoons from using your porch, patio, or shed as their den, we can install barriers to keep them out.
When it comes to raccoon removal in Centennial, trust our team to handle the job with utmost professionalism and care. 
Skunk Removal in Centennial
Say goodbye to smelly skunks and keep your property skunk-free! Our removal and control service in Centennial is designed to address all your skunk-related concerns, from removal to damage repair. Here's what we can offer you:
Licensed and insured technicians: We are a fully licensed and insured skunk removal service, ensuring the highest quality of workmanship.
Exterior trapping services: If skunks are causing a nuisance on your property, our trapping services can help remove them.
Barrier installation: If skunks have made a den under your porch, patio, or shed, we can install barriers to prevent them from returning.