What kind of problem are you having? Select all that apply.
Pest Control in Englewood
Welcome to Whitmore Pest & Wildlife Control, Inc., your trusted local pest control services in Englewood, Colorado since 2011. Our team of expert exterminators is here to provide you with top-notch pest solutions and ensure your home or business is free from unwanted intruders. Whether you're dealing with ants, rodents, wasps, spiders, bed bugs, or more, we've got you covered. Here's why you should choose us:
Local Expertise: Colorado boasts a wide variety of pests and wildlife, but you don't want it inside. Our experienced team knows exactly how to combat them.
Comprehensive Services: From pest removal to disinfecting, we offer a wide range of services to meet your specific needs.
Contract-Free: We believe in providing flexibility to our clients. That's why we offer contract-free options, giving you the freedom to choose what works best for you.
Family-Friendly Treatments: Your family's safety is our top priority. We use environmentally friendly and family-friendly treatments to ensure a healthy living environment.
100% Satisfaction Guarantee: We stand by the quality of our work. If you're not completely satisfied with our services, we'll make it right.
Image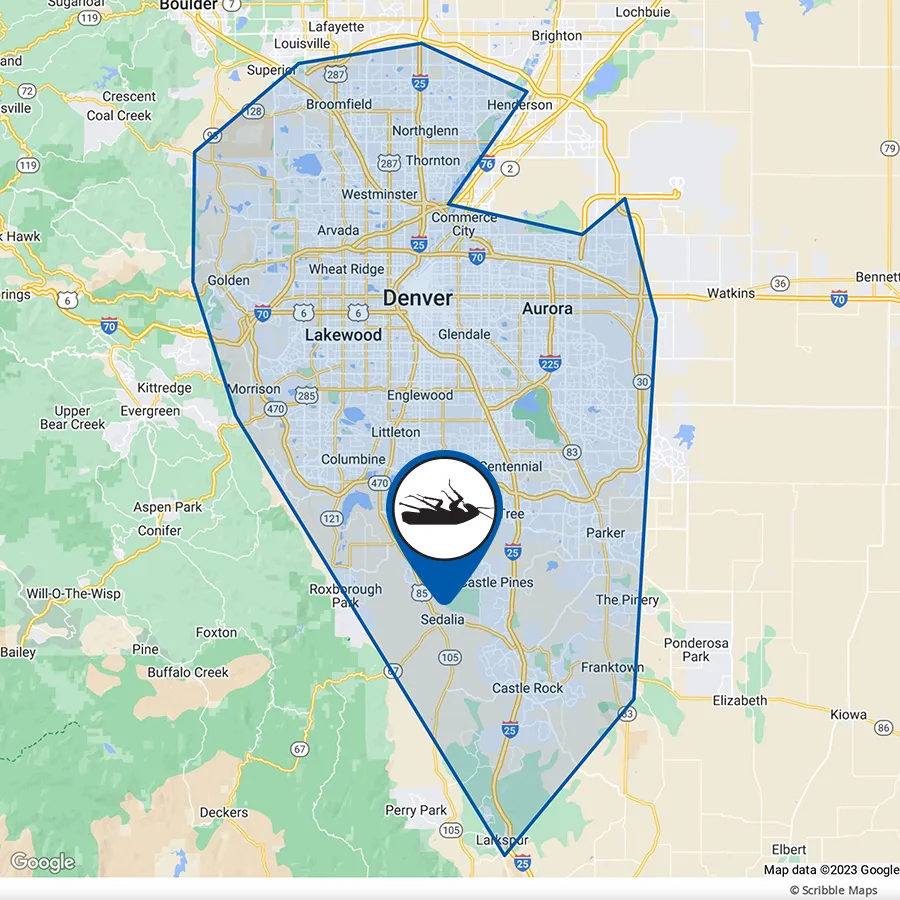 Family-Friendly Treatments That Work
When you work with Whitmore, you don't have to worry about your family's safety. We make sure to use products that are safe for humans and pets- but still tough on bugs! If you aren't satisfied with your service in between treatments, we will return at no extra charge to make things right. That's how confident we are in our services!
Trust our pest control in Englewood today, and receive protection from:
Spiders
Ants
Wasps
Hornets
Rodents
Flies
Earwigs
And more!
Rodent Exterminator in Englewood
Are you tired of dealing with pesky rats and mice invading your Englewood home or business? Look no further! Our professional rodent exterminators are here to provide you with top-notch service and peace of mind. We understand the unique challenges that Englewood, Colorado, faces when it comes to rodent infestations, and we have tailored our services to effectively combat them.
Here's what we offer:
1. Rodent Inspection: Our expert technicians will conduct a thorough inspection of your property to identify any signs of rodent activity. We leave no corner unturned in our quest to eliminate these unwanted guests.
2. Interior and Exterior Rodent Baiting: Using advanced techniques and proven products, we will strategically place baits to target and eliminate rats and mice both inside and outside your property. Our ongoing baiting program ensures long-term control.
3. Rodent Exclusion: Our technicians will perform a meticulous inspection of your property to identify potential entry points for rodents if needed. We will then seal these openings using chew-resistant materials, ensuring that rats and mice are unable to re-enter your space.
Stinging Insect Exterminator in Englewood
When it comes to stinging insect control in Englewood, our team is the best in the business. We prioritize your safety and satisfaction, delivering exceptional service every time. Don't let wasps and other stinging insects ruin your peace of mind. Contact us today for a free online quote and take the first step towards a wasp-free environment. Our exterminators provide:
Prevention Services: Don't wait for wasps or bees to invade your property again. Our preventive measures will ensure that you won't have to deal with these pests in the future. Say goodbye to the constant fear of getting stung.
Nest Removal: We remove the insects, but also their nests. This adds an extra layer of protection and further prevents the chance of stinging insects returning.
Honeybee Removal: Our experts will find where these insects are getting in, and if it's in a location where the hive can be relocated, we'll refer you to a beekeeper to remove the bees safely. In some cases, we'll need to treat the hive and repair the area so bees can't return.
Spider Exterminator in Englewood
You don't have to share your space with spiders, especially when some species can be extremely dangerous to both humans and pests. Our spider removal service is here to help you regain control from these arachnids and prevent any infestations. With our expert team and effective treatments, we can eliminate spider infestations and provide peace of mind. Here's what our spider control service offers:
Chemical and non-chemical treatments: Our experienced technicians utilize a combination of safe and effective treatments to rid your home of spiders. We carefully select the best options based on your specific needs to ensure optimal results.
Spider web removal: Those unsightly spider webs can be a hassle to remove. Our spider removal service includes thorough clean-up, leaving your home looking tidy and spider-free.
Prevention services: We don't just get rid of spiders, we also take steps to prevent their return. Our experts identify and treat common spider breeding areas inside and outside of your home, ensuring long-term control.