What kind of problem are you having? Select all that apply.
Pest Control in Centennial
Are pests invading your Centennial home or business? Look no further than Whitmore Pest & Wildlife Control, Inc., your local pest control experts with over years of experience. Our team of professional exterminators is here to provide you with contract-free services and family-friendly treatments, ensuring your 100% satisfaction. Don't let pests interrupt the peace of mind that comes with Colorado living any longer, and call us today.
Our pest control in Centennial protects from:
Rats
Mice
Wasps
Bed bugs
Spiders
Ants
Earwigs
Flies
Voles
And more!
Image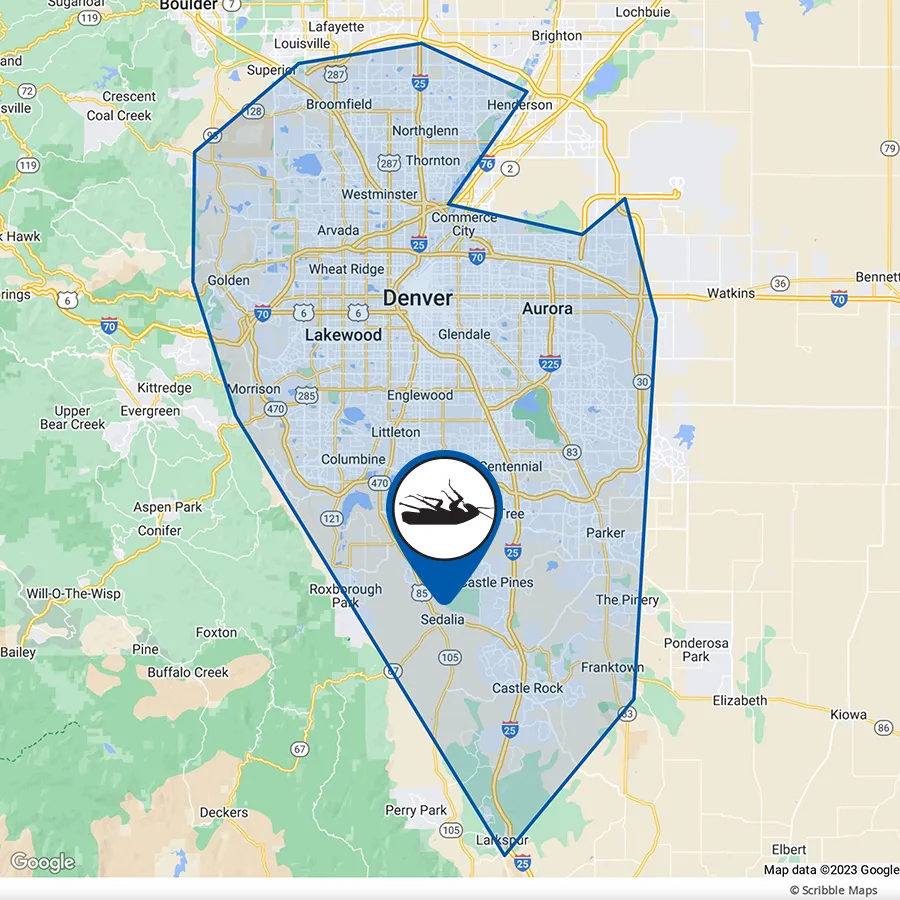 Reliable Services You Can Count On
Are you tired of dealing with common household pests that just won't go away? Look no further than our top-notch pest control services in Centennial. Our team of skilled exterminators is dedicated to helping you get rid of ants, roaches, spiders, silverfish, fleas, moths, and much more. Here's why you should choose us:
1. Effective Treatments: Our experienced technicians will conduct a thorough pest inspection to identify the root cause of your infestation. With our specialized knowledge and advanced techniques, we guarantee effective results that will keep your family and pets safe.
2. Recurring Maintenance: We understand that pests can be persistent, which is why we offer recurring maintenance treatments. You can count on our team to provide consistent protection throughout the seasons.
3. Cleaning and Disinfecting Services: We go beyond extermination by offering cleaning and disinfecting services. Our experts will not only eliminate pests but also sanitize the affected areas to create a healthier living environment for you and your loved ones.
4. Local Experts: As your trusted local pest control company in Centennial, we understand the specific challenges that homeowners face in this area. With our in-depth knowledge of the local pests and their behaviors, we can provide tailored solutions that address your unique concerns.
5. Your Satisfaction Guaranteed: Still seeing pests after our treatment? Just give us a call, and we'll return at no extra charge. 
Rodent Exterminator in Centennial
Colorado is home to a wide variety of pests, including rodents! If your Centennial home is now being shared with rats, mice, voles, or any other rodents, it's time to call Whitmore. Our technicians will assess your individual needs during your inspection and will provide quality solutions. We offer baiting or trapping to exterminate mice and put together a maintenance plan to protect against further encounters.
Here are a few signs you need our rodent control in Centennial:
Small droppings with pointed ends
Smudges, grease marks, and evidence of chewed openings
Scratching and scurrying sounds in walls and ceiling spaces
A musky urine smell and evidence of shredded materials
Stinging Insect Exterminator in Centennial
Are pests like wasps, hornets, and yellowjackets buzzing around your property in Centennial? Don't let them ruin your peace of mind. Our stinging insect control service is here to help! With our expert team and comprehensive approach, we offer effective solutions for all your stinging insect problems. Here's what we can do for you:
1. Nest Treatment: Say goodbye to those pesky wasp nests and beehives! Our specialists are experienced in identifying and treating nesting locations, ensuring that your property stays safe and free from stinging insects.
2. Structural Treatments: We go beyond just removing nests. Our team will perform thorough structural treatments to prevent future infestations. We'll fortify your property against wasps, hornets, and yellowjackets, giving you long-lasting relief.
3. Wasp Removal: If you're dealing with wasps invading your home or yard, we've got you covered. Our experts will safely and efficiently remove these buzzing intruders, keeping you and your loved ones protected.
4. Beehive Removal: Honeybees are important pollinators, but they can also become a nuisance when they build their hives in unwanted places. Our team will carefully relocate them, ensuring their safety and yours.
At Whitmore, we're committed to providing top-notch wasp control services in Centennial. With our professional expertise and advanced techniques, we guarantee effective results. Don't let stinging insects take over your property. Contact us today for a quote and reclaim your peace of mind.
Spider Exterminator in Centennial
While most spiders in Colorado are not harmful to humans, large populations can become nuisances. Some species may bite when threatened, causing a painful allergic reaction. However, if you spot black widows or brown recluses on your property, it's important to call Whitmore immediately. These species are incredibly dangerous to humans and pets but can be prevented with professional pest control services. 
Call Whitmore for spider control in Centennial, and receive:
Spider removal and prevention treatments
Spiderweb removal and cleanup
Service from friendly, local exterminators
A 100% satisfaction guarantee