What kind of problem are you having? Select all that apply.
Wildlife Removal in Lakewood
Are you tired of living in fear of the wildlife that invades your space? Wildlife control in Lakewood can feel like an uphill battle, leaving you feeling overwhelmed and helpless. But fear not, because Whitmore Pest & Wildlife Control is here to save the day! Our wildlife removal service in Lakewood is your ticket to a critter-free home, allowing you to reclaim your peace of mind. Our technicians keep your home safe from:
Squirrels
Snakes
Bats
Raccoons
Rabbits
Birds
Skunks
Dead Animals
And more! 
Comprehensive Solutions You Can Trust
Here at Whitmore, we offer more than just wildlife protection and removal. We are your one-stop shop, providing both animal damage repair and disinfecting services! When you work with us, we keep it simple by providing everything you need from start to finish. For comprehensive services and a satisfaction guarantee, get started with our wildlife removal in Lakewood today. 
Image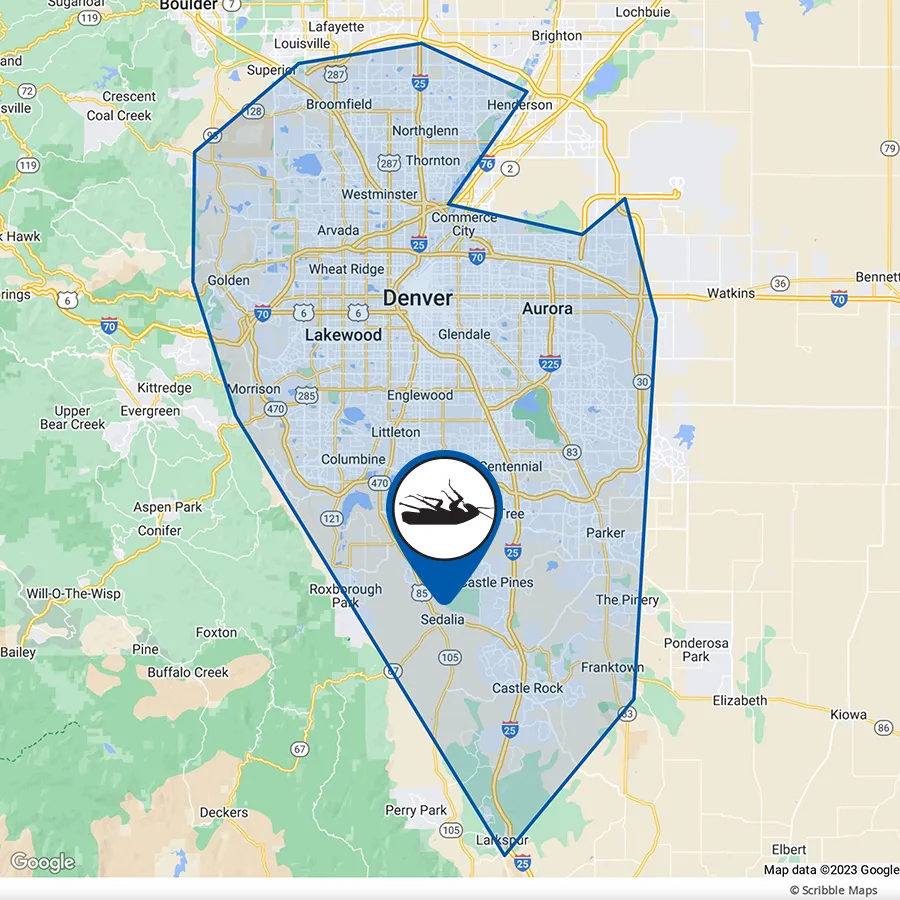 Bird Removal in Lakewood
Say goodbye to the hassle and potential dangers of bird infestations with our top-notch bird removal and control service. We understand the frustration and inconvenience that these feathered intruders can bring, but fear not, because we have the perfect solution for you. Sign up for our bird removal in Lakewood today, and receive:
Ongoing Prevention: Our deterrents are designed to keep birds away from your home or business, saving you from further damage and inconvenience.
Bird Nest Removal: If birds have already built nests on your property, we can safely remove them once the hatchlings can fly. Our experienced team will ensure the nests are removed without causing harm to the birds or your property.
Specialized Services: We understand that different bird species require different removal methods. Whether you're dealing with pigeons, mud swallows, or woodpeckers, we have the knowledge and expertise to handle each situation effectively.
Professional and Reliable Services: Our team is highly trained and equipped with the necessary tools to get the job done right the first time.
Squirrel Removal in Lakewood
Are you dealing with a squirrel problem in Lakewood? Look no further - our squirrel removal service in Lakewood is here to help. With our comprehensive squirrel control service, we can effectively remove and prevent squirrels from causing further damage to your property. Our skilled technicians are experts in locating squirrel entry points and providing ongoing, humane trapping solutions.
With our squirrel removal service in Lakewood, you can expect the following benefits:
Entry Point Repair: Our team will identify and repair all entry points to ensure that squirrels cannot reenter your property.
Traps: We utilize advanced trapping techniques to quickly and safely remove squirrels from your property.
Insulation Repair: If squirrels have caused insulation damage, we can provide insulation removal and reinstallation after the squirrels have been removed.
Exterior Trapping Service: For squirrels causing an exterior nuisance, we offer trapping services that run Monday-Friday, with daily trap checks and resets by our technicians.
Bat Removal in Lakewood
When it comes to bat removal in Lakewood, our team is your top choice. With our expertise, dedication, and commitment to humane practices, you can trust us to deliver exceptional results. Don't let bats disrupt your peace any longer - reach out to us today and reclaim your home from these unwanted guests. Why choose our bat removal service?
Efficient Services: We specialize in safely removing bats from your property, ensuring their relocation to their natural habitat. Our skilled bat experts will identify and address all bat concerns specific to your situation.
Ongoing Control: We offer ongoing services to prevent future bat entry, ensuring a bat-free environment for the long term. Our team will meticulously repair all vulnerable entry points using high-quality construction materials.
Prevent Roosting: Our comprehensive approach includes roost prevention measures to keep bats living outside, where they belong. By implementing effective strategies, we ensure that bats no longer find your attic spaces attractive.
Humane Trapping Techniques: We prioritize the welfare of bats, utilizing humane trapping methods to remove them from your property. Our experts are trained in the most ethical and effective techniques to ensure the well-being of these important creatures.
Raccoon Removal in Lakewood
Our team of professionals is highly trained in raccoon removal and has the experience to handle any situation. We use a combination of trapping and removal methods to ensure a quick and safe removal process. Don't let raccoons cause damage to your property or pose a threat to your safety. Our team will:
Prevent further damage and ensure your safety.
Offer ongoing raccoon control services to keep your property protected.
Restore your insulation to improve energy efficiency and safety.
Prevent raccoons from returning to your property with barrier installation. 
Skunk Removal in Lakewood
Are skunks wreaking havoc on your property in Lakewood? Don't worry, we have the perfect solution for you. Our skunk removal service in Lakewood offers comprehensive and effective skunk control, ensuring that your property stays skunk-free. With our ongoing services, you can prevent future infestations and protect your home and yard from damage.
In addition to skunk removal, we also offer barrier installation services. If skunks have chosen to den under your porch, patio, or shed, our experts can install barriers to prevent further infestations. We understand the importance of protecting your property from these unwanted visitors, and our barrier installations are designed to be effective and long-lasting.