What kind of problem are you having? Select all that apply.
Wildlife Removal in Englewood
Are you struggling with wildlife in Englewood, Colorado? Look no further! Whitmore Pest & Wildlife Control, Inc. is here to provide you with the best wildlife removal service in town. Our team of experts is experienced in dealing with a wide range of wildlife, including squirrels, snakes, bats, raccoons, rabbits, birds, skunks, and even dead animals. With our wildlife removal in Englewood, you'll get:
Comprehensive wildlife services to address all your concerns
Ongoing support to prevent future infestations and protect your property
Exclusion techniques and exterior baiting that prevent animals from returning
Service from local technicians that have served the Englewood area since 2011
We also specialize in animal damage repair, ensuring that your property is restored to its original condition. If you're interested in an inspection, give us a call today. 
Image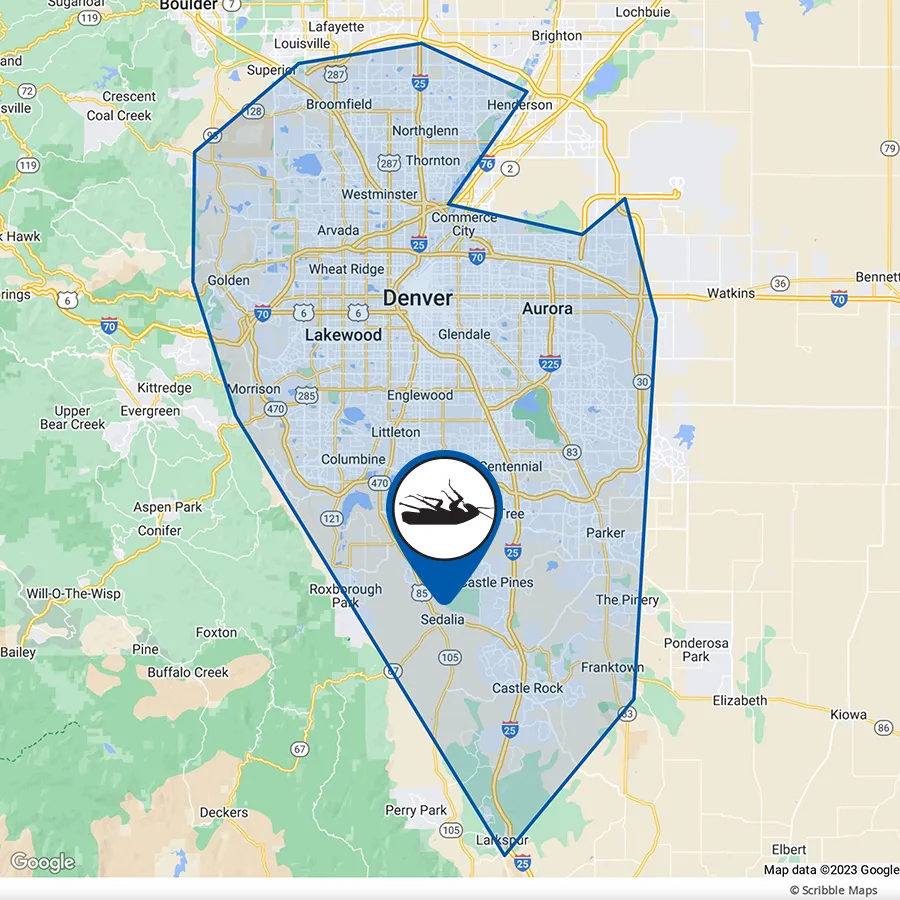 Bird Removal in Englewood
Are you tired of dealing with pesky birds in your home or business in Englewood, Colorado? Look no further! Our bird removal in Englewood is here to help you get rid of those unwanted feathered intruders. Here's what we offer:
Removal: Our humane removal techniques ensure that no harm comes to the birds during removal.
Deterrents: We offer a range of deterrent options to prevent birds from returning to your property. From visual reflectors to physical netting, we have the tools to keep those birds away for good.
Ongoing service: We provide ongoing wildlife control service to ensure that your property remains critter-free. We'll work with you to develop a customized plan to meet your specific needs.
Englewood, Colorado, naturally attracts a variety of wildlife year-round. Don't let these critters disrupt your home or business any longer. Contact our wildlife removal service in Englewood for effective and humane solutions. Say goodbye to unwanted birds and hello to peace of mind.
Squirrel Removal in Englewood
Squirrels can be damaging to your home and yard, but don't worry; we've got you covered! Our squirrel removal in Englewood offers comprehensive solutions to keep your property safe and squirrel-free. Here's what you can expect from our services:
Squirrel Removal and Control: Our expert technicians have the knowledge and expertise to effectively locate squirrel entry points and safely remove them from your property.
Entry Point Repair: We don't stop at removing squirrels, we take it a step further by repairing and sealing all entry points to prevent future infestations.
Insulation Repair: If squirrels have caused damage to your insulation, we can provide insulation removal and reinstallation services to ensure your property is properly insulated.
Exterior Trapping Service: If squirrels are causing a nuisance in your yard, our exterior trapping service can help to quickly and efficiently remove them.
Bat Removal in Englewood
We offer a range of comprehensive bat services to ensure a safe and humane removal process. From roost prevention to damage repair, we have everything you need right here. Here's why you should choose us:
Expertise in local bat removal: Our team of bat experts is highly skilled in identifying bat concerns unique to your Englewood area. We understand the local ecosystem and know exactly how to handle bat infestations.
Entry point repair: We don't just remove bats; we also ensure they can't come back. Our experienced technicians will meticulously repair all vulnerable entry and roosting points using high-quality materials. Say goodbye to unwanted visitors!
Ongoing prevention: Our goal is to prevent any future bat invasions. We will install bat prevention measures, such as bat removal devices, to keep bats living outside where they belong. No more unpleasant odors or disruptive noises.
Guano removal: Bat guano can cause unpleasant odors and pose health risks. Our expert team can perform guano remediation, ensuring your living space is clean and odor-free. Don't let bat droppings compromise your comfort.
Choose our bat control service in Englewood and bid farewell to your bat troubles. Trust our expertise, prevent future invasions, and enjoy a bat-free home. Contact us today for the ultimate bat removal solution.
Skunk Removal
With our skunk removal service in Englewood, you can finally enjoy a skunk-free property without the worry of damage or diseases. Don't let those smelly intruders ruin your peace of mind anymore. Contact us today to learn more about our skunk removal and control services. Say goodbye to skunks and hello to a skunk-free property with our expert help! Check out our service offerings: 
Skunk control service: We don't just remove skunks, we also provide ongoing skunk control services to prevent them from coming back. Say goodbye to those unwanted visitors once and for all.
Exterior trapping services: If skunks are just passing through your property or have established a latrine, our exterior trapping services can help. Our technicians will set up traps and check them daily to ensure maximum effectiveness.
Barrier installation: If skunks have made a den under your porch, patio, or shed, we can provide barrier installation to keep them out for good. Our experts will create a skunk-proof barrier that will prevent them from returning to their cozy hiding spots.
Raccoon Removal in Englewood
With our ongoing and comprehensive raccoon removal service in Englewood, you can have peace of mind knowing that we will not only eliminate current raccoon issues but also take preventative measures to ensure they do not return. Don't let raccoons take over your property any longer – contact us today to schedule a consultation with our knowledgeable team. Get ready to enjoy a raccoon-free environment and protect your home from any further damage. Here's what sets our service apart:
Insulation restoration: If raccoons have made a mess in your attic space, we offer insulation cleanup and restoration services to ensure your home retains its energy efficiency and comfort.
Exterior trapping services: For raccoons causing a nuisance on the exterior of your property or creating latrines, our trapping services are available to effectively remove them from the premises.
Raccoon removal and control: Our experienced team will safely and efficiently remove raccoons from your property, preventing further damage and potential dangers to humans and pets.