What kind of problem are you having? Select all that apply.
Pest Control in Lakewood 
Are you tired of sharing your home with unwanted pests? Look no further than Whitmore Pest & Wildlife, your trusted local pest control services in Lakewood, Colorado. With over 10 years of experience, we have provided top-notch pest solutions to residents and businesses. At Whitmore, we offer a wide range of services to tackle any pest problem you may encounter. Check out our specialized services:
Residential Pest Control: Say goodbye to those creepy crawlers in your home. Our expert exterminators will eliminate pests and provide long-term prevention solutions, ensuring a pest-free environment for you and your family.
Commercial Pest Control: Protect your business from the harmful effects of pests. Our team will develop customized strategies to prevent and eliminate pests, keeping your workplace safe and clean.
Rodent Control: Don't let rats and mice take over your property. Our professionals will effectively remove these rodents and implement measures to keep them from coming back.
Wasp Control: Say goodbye to those buzzing wasp nests around your home. Our safe and efficient methods will eliminate wasps and ensure your safety.
Spider Control: Don't let arachnophobia rule your life. Our spider control services will rid your space of these eight-legged intruders and provide peace of mind.
Bed Bug Control: Sleep tight and don't let the bed bugs bite. Our thorough inspection and treatment methods will eradicate these blood-sucking pests, allowing you to rest easy.
Image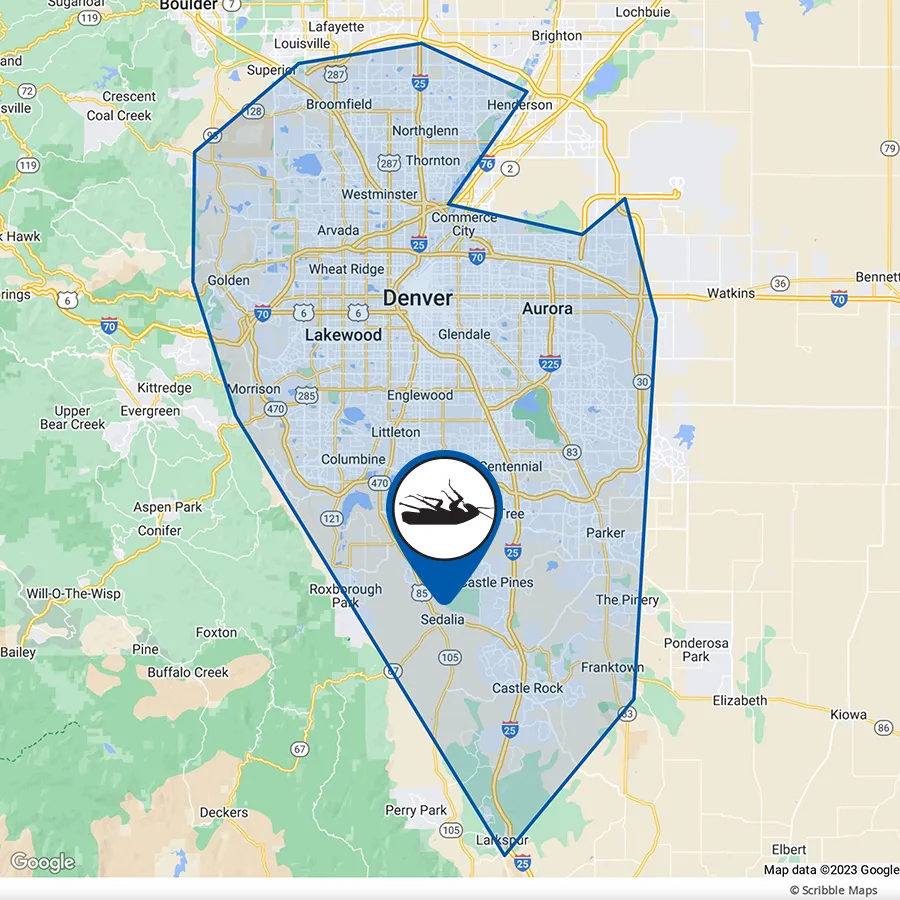 Colorado Pest Control With a 100% Guarantee
As Lakewood locals, our team knows all about the creatures that come with living in Colorado. That's why there's no team you can trust more than Whitmore! When you choose our exterminators in Lakewood, you'll also get:
We believe in earning your trust and loyalty, which is why we offer contract-free services.
We use environmentally friendly and family-friendly treatments that effectively eliminate pests without putting your loved ones at risk.
Our mission is to provide long-term solutions that address both current and future pest problems. We go beyond simply eliminating pests; we work to prevent their return, giving you peace of mind knowing that your home is protected.
We stand behind our work and are committed to your satisfaction. If you are not completely happy with our services, we will do whatever it takes to make it right. Your happiness is our guarantee.
Rodent Exterminator in Lakewood
Are you tired of dealing with pesky rodents in your Lakewood home? Look no further! Our rodent control service is here to save the day. With our expert rodent exterminators in Lakewood, we'll make sure those furry intruders are gone for good.
Here's what our comprehensive rodent service includes:
Rodent Inspection: Our technicians will thoroughly inspect your property to identify any signs of rodent activity and determine the best course of action.
Interior and Exterior Rodent Baiting: We use top-of-the-line baiting techniques to target rodents both inside and outside your home, ensuring a thorough eradication.
Habitat Modification: We'll help you make necessary modifications to your property to limit rodent habitat, reducing the risk of future infestations.
Rodent Exclusion: Our experts will conduct a detailed entry point inspection and repair any openings that could serve as entry points for rodents, keeping them out for good.
Ongoing Maintenance: With our ongoing maintenance plan, you can rest easy knowing that we'll regularly monitor your property to prevent any rodent re-infestations.
Bee, Wasp, & Yellowjacket Exterminator in Lakewood
With our expert team of stinging insect exterminators, we offer a range of services to ensure that those pesky wasps are a thing of the past. Check out what we have to offer:
Nest Treatment: We know exactly where those wasps like to build their nests, and we have the tools and expertise to effectively treat and remove them. Say goodbye to those buzzing nests!
Structural Treatments: If wasps have invaded your attic or penetrated your drywall, we have the solutions to safely and efficiently eliminate them. Protect your home from further damage!
Beehive Removal: We understand the importance of preserving our precious honeybees, so our services include safe and humane beehive removal. Let us take care of those buzzing bees for you!
Don't let those hornets, yellowjackets, and other stinging insects ruin your peace of mind any longer. Take control of your property and get rid of those unwanted guests today. Contact us now for a quote on our top-notch wasp removal services in Lakewood.
Spider Exterminator in Lakewood
Inside or outside your home, we've got you covered. Our thorough treatments target common spider breeding areas, ensuring that no corner goes untouched. Whether you need a one-time extermination treatment, a spider control maintenance plan, or cleanup services to remove cobwebs and egg sacs, we have the solution that meets your needs. Our spider control in Lakewood tackles the following:
Black widows
Brown recluses
Orb weavers
Hobo spiders
Wolf spiders
And more!