Animal Damage Repair in Denver
Nuisance wildlife can cause damage to your home and property. Rats, mice, squirrels, and raccoons typically cause structural and cosmetic damage when they enter your home. Whitmore Pest & Wildlife Control, Inc. has the skill and experience to identify animal entry points and restore damaged areas. We take special pride in cosmetically appropriate and structurally sound repairs.
Animal Entry Point Repair
Entry point repair is one of the most important parts of the wildlife control process. Whether it is a deck, patio, shed, or home in need of wildlife exclusion, Whitmore technicians will work to create a seamless transition between the preexisting material and those used in the repair. Our repairs offer a quality solution, which is why we offer a 1-year Wildlife Exclusion Guarantee. If wildlife entry occurs through our repair(s), we will remove the wildlife and repair the entry point(s) at no additional cost. 
Wildlife Removal and Repair
When wildlife chooses your attic for a home, they often construct nests, deposit feces, and damage insulation. This can leave your home vulnerable to hosting diseases and compromise its structural integrity.
Common points of entry include vents and soffit areas. However, animals are experts at exploiting any weak areas along the exterior of your home and roof. These entry points may lead to roof leaks and damaged drywall if they are not addressed.
Attic Restoration
Animal activity in the attic often affects part or all of the existing insulation. Trails and nesting areas in the attic mat down the insulation and animals may tear or move insulation for use in their nests. This often lowers the R-Value of your insulation. In addition, animal feces and urine may degrade the air quality in your attic.
Whitmore Pest & Wildlife Control is able to professionally repair the wildlife damage in your attic. We can remove the affected insulation along with the nests and feces – disinfecting the area for further protection. We are also able to restore the insulation to its original R-value.
Image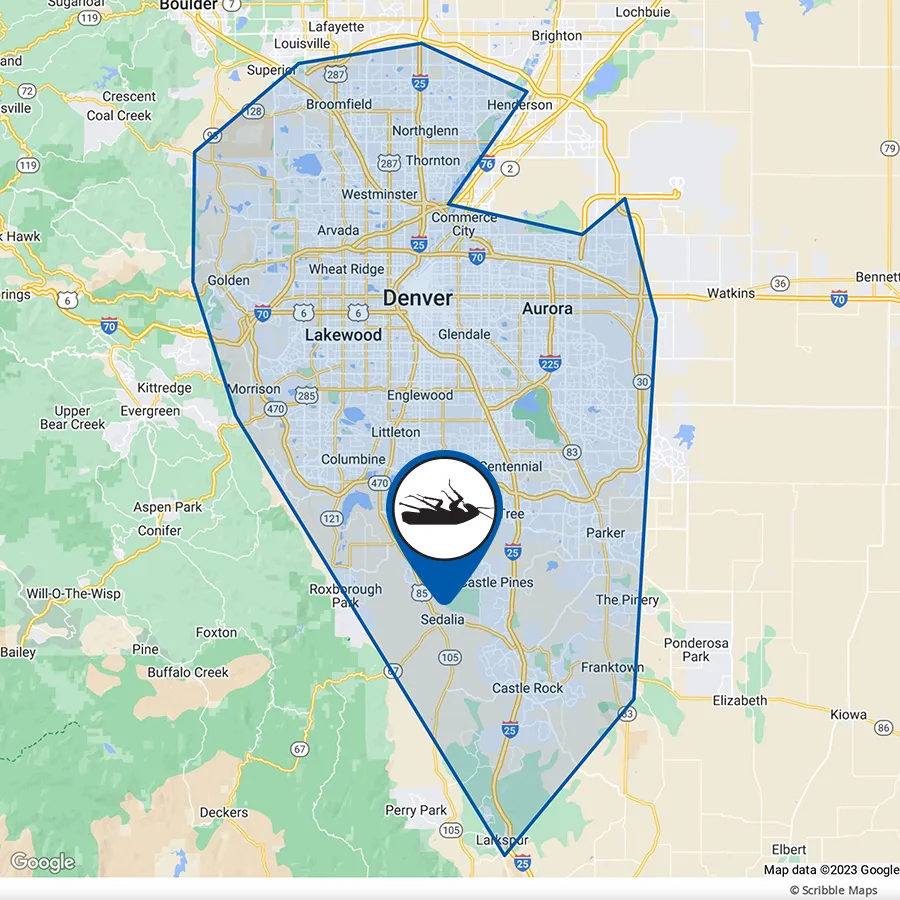 Damage Repair Service Area
As a local company, Whitmore is proud to provide animal damage repair to our Colorado neighbors. Our repair services have been helping customers since 2011, and we wouldn't want to be anywhere else! See if we service your city: