Raccoon Removal in Denver
Raccoons are common urban pests, often drawn to grubs in the lawn and trash for food. They may nest and reproduce in chimneys, attics, and deck areas. If left unchecked, their grip on your property only grows, and they may search your home for potential entry points.
A few telltale signs of raccoon presence can include:
Ripped wood around your deck or home,
Climbing or scratching noises in your chimney
Climbing or scratching noises in your attic space
Seeing raccoons cross your lawn from dusk to dawn 
Our technicians are prepared to handle any raccoon challenge you may be experiencing and offer a solution that meets your needs. We can remove an individual or litter of raccoons by trapping or manual extraction when necessary!
Raccoon Control Services in Denver
If you have raccoons on your property, it's important to take action right away. Raccoons can cause a great deal of damage, and they can also be dangerous to humans and pets. A raccoon exterminator can help to get rid of raccoons quickly and safely. Exterminators use a variety of methods to get rid of raccoons, including trapping and removing them. If you are dealing with raccoons, look no further than Whitmore Pest & Wildlife. 
Raccoon Activity: Attics, Yards, & Chimneys
Raccoons can be found in several different areas in your home, but their favorites tend to be attics, yards, and chimneys. 
Attics: Most of this activity will occur during the nighttime hours, and you may see the adult raccoon exit/enter during the twilight hours of the day. It is unlikely that a raccoon or family of raccoons will leave an attic space voluntarily once the nest has been established.
Yards: Raccoons may be attracted to your yard for a number of reasons. They could be interested in a source of food – your vegetable garden, your trash cans, or pet food. They could also be establishing a designated latrine area, as raccoons may nest and defecate in separate areas. Or raccoons could be looking for a protected area to nest and reproduce.
Chimneys: Any chimney space that is uncapped is particularly susceptible to this intrusion, but raccoons have been known to rip off compromised caps. If you happen to cap a chimney with raccoon kits inside, the adult raccoon will work tirelessly to remove the cap and reach her young.
Need Pest Control Services?
We also offer personalized solutions for all your insect and rodent needs. Meet with one of our team members to create a maintenance plan for your needs and consider spider & ant maintenance, stinging insect control, and rodent control.
With our Pest Maintenance Service Guarantee, you can rest assured that your pest problem will be taken care of. If you're experiencing pest activity covered in your pest maintenance service plan, we will return for a re-service at no additional cost to you. *exclusions apply. See maintenance plan for details.
Raccoon Pest Control
Raccoon pest control is a serious issue for homeowners, as these animals can cause significant damage to property. raccoons are wide ranging and adaptable, so they can live in a variety of habitats. This means that they can access homes through rooflines, yards, or even sewer systems. Once inside, raccoons will tear up insulation, damage wiring, and make general messes. In addition, raccoons are known to carry diseases that can be transferred to humans.
Image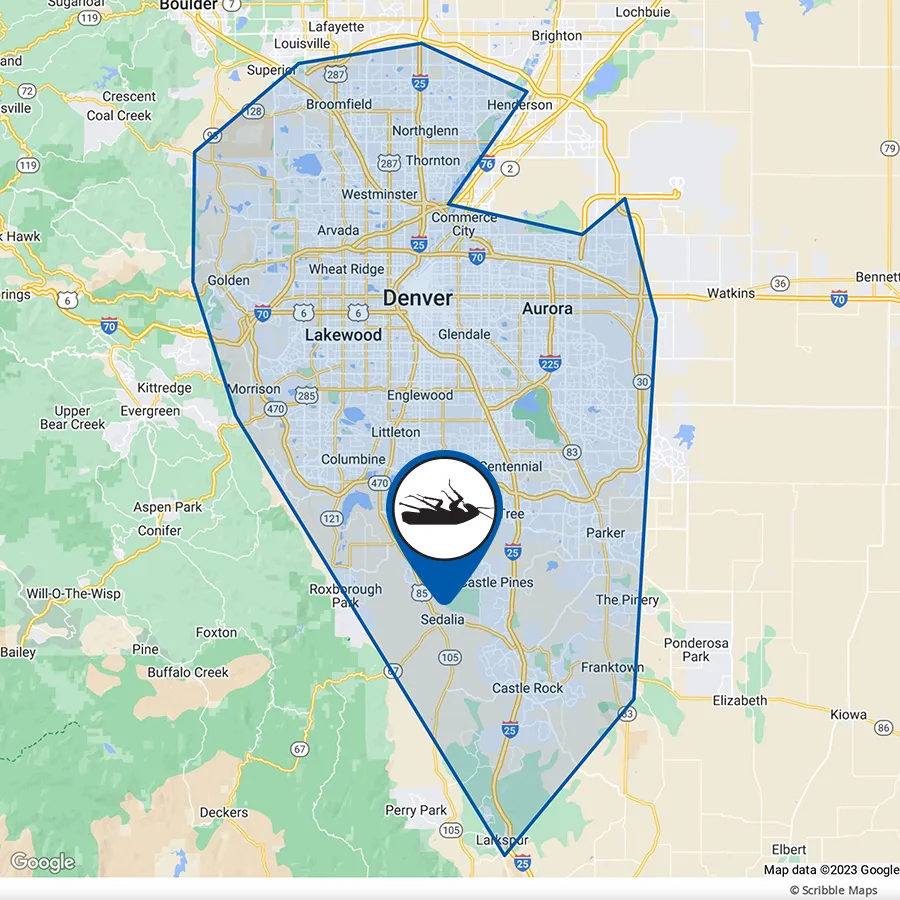 Raccoon Removal Service Area
As a local company, Whitmore is proud to provide raccoon control services to our Colorado neighbors. Our raccoon removal has been helping customers since 2011, and we wouldn't want to be anywhere else! See if we service your city: