Rabbit Removal in Denver
Are rabbits causing unsightly spots in the lawn and destroying your prized gardens? Our technicians will assess your property for rabbit habitats and access points before providing a rabbit management plan. Whether it's habitat modification, rabbit removal, or repair work, we will strive to provide solutions that protect against future intrusions. 
Reliable Rabbit Control Services
Our professional rabbit control services team has the experience and knowledge to safely and effectively remove rabbits from your property. In addition, the service will also be able to provide you with advice on how to prevent rabbits from returning in the future. Don't wait until the rabbit population gets out of control; contact a professional rabbit removal service today.
Image
Repair and Exclusion Work
Rabbits may enter a building if ground-level access points are present. One of the most common areas that rabbits will take advantage of is a cantilever up to 1.5 feet off the ground. Often the board on the underside of the cantilever is either missing or deteriorated. This allows rabbits (and other animals) to enter the floor joists and get in the walls, ceiling spaces, and main living space of a home. The cantilever board must be repaired and sealed properly to eliminate the access point. Any rabbits that may be in the space should be trapped or removed to prevent sealing them inside. 
Rabbit Control - Trapping and Removal
When rabbits are simply visiting a property to feed on the vegetation, control options change. Some properties may need to consider repairing a fence line to limit a rabbit's access to the yard. This can be done by installing a barrier along the fence line. Typically, the barrier needs to be installed below the soil so that rabbits cannot push it aside or dig under it.
If limiting access is not a possibility, trapping to reduce the rabbit population on the property may be necessary. Rabbits are very cautious creatures that can be wary of baited traps – especially when other food sources are readily available. For this reason, pre-baiting is often advised to increase the success of trapping campaigns. Pre-baiting allows rabbits to become familiar with specific feeding areas on the property before traps are set. These rabbit pest control methods are ideally done when alternate food sources are at a minimum – late summer through early spring.
Prevention is Key in Rabbit Control
When considering rabbit control services, don't forget about prevention. It's easier to be proactive than to mitigate rabbits actively damaging your property. Here are a few tips to consider:
Keep debris and vegetation cleaned up so that rabbits do not have hiding places on your property.
Consider planting vegetation that rabbits do not like or zero-scaping in areas where rabbits are prevalent.
Seal up potential access points around sheds, decks, patios, porches, etc. before rabbits take up residence.
Image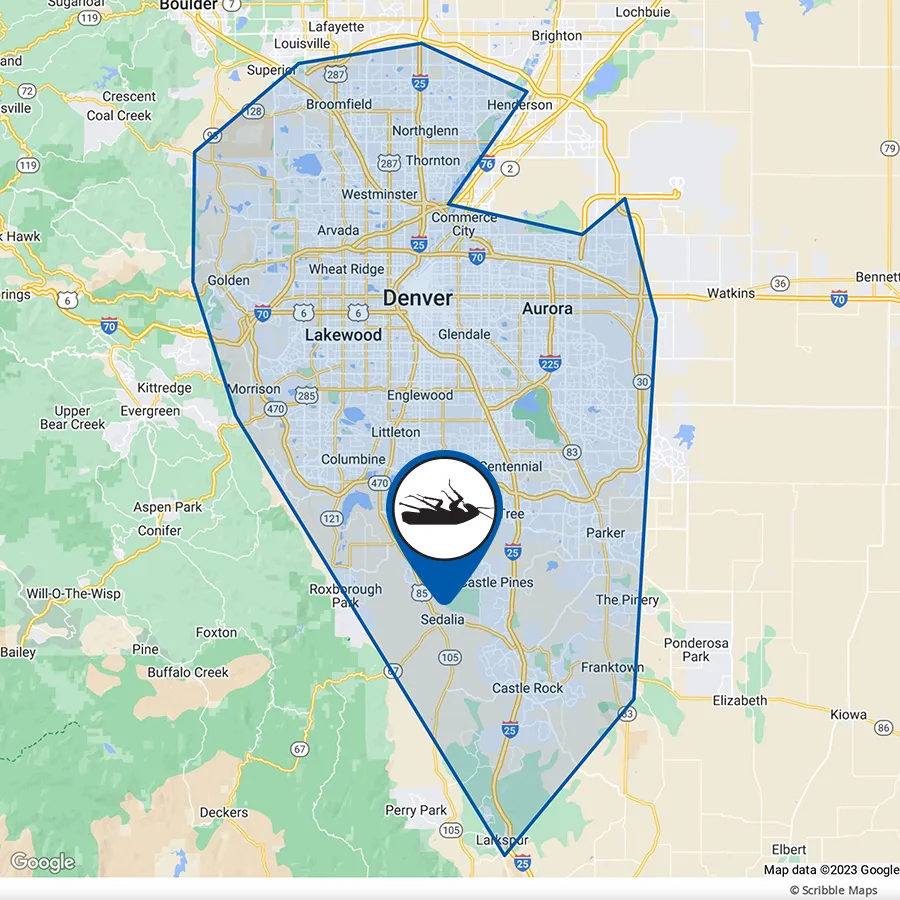 Rabbit Control Service Area
As a local company, Whitmore is proud to provide rabbit control services to our Colorado neighbors. Our rabbit removal has been helping customers since 2011, and we wouldn't want to be anywhere else! See if we service your city: